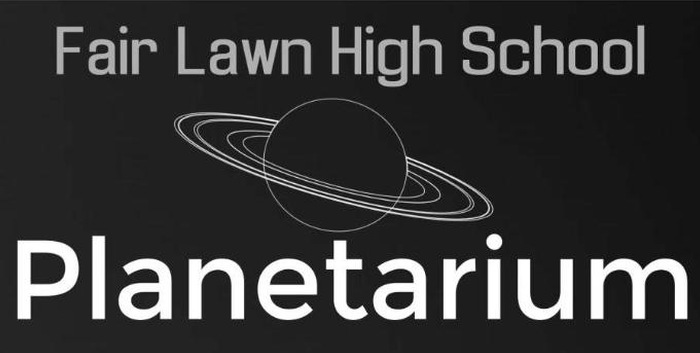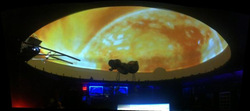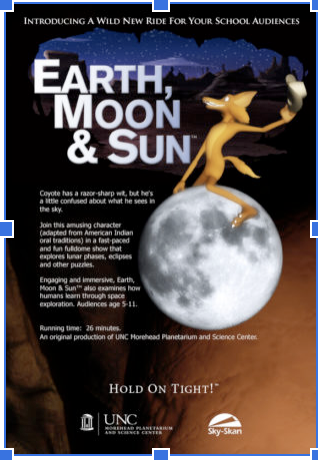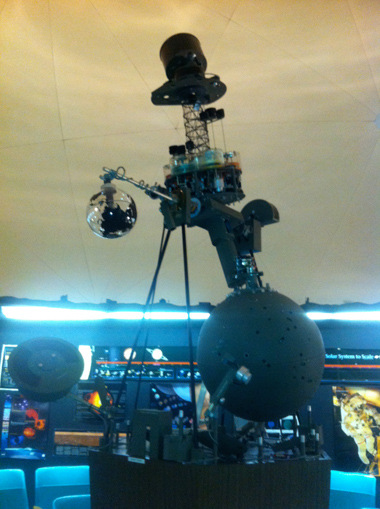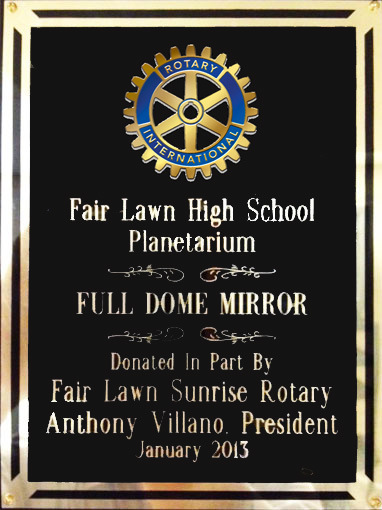 Please contact: Mr. Ron Durso, District Science Supervisor, for information on the Planetarium, Send Email
Our planetarium is not yet open to outside groups. We hope to have it up and running again soon.
IMPACT! teaches about meteors, meteorites, asteroids, and comets.
The film shows dramatically the effects of the Chixulub and Tungusta events, plus the Pallasite impact that resulted in the Brenham meteorite fall.
For Groups
Want to bring your group to an after school (afternoon or evening) planetarium session? We can customize our sky tour and full dome movies to meet your needs. For details and to schedule a custom show,
For: School groups, private groups, scouts, community groups, teams, clubs, social groups, homeowners associations, group homes, charter schools, private schools, etc...
Note: Children's sessions: Ages 5 and up | General Sessions: Ages 8 and up
Introduction
The FLHS planetarium currently has a Spitz A3P star projector under a 22 foot diameter fiberglass dome with a 30 seat capacity. We have also implemented a full dome projection solution utilizing an HD multimedia projector and a spherical mirror. The idea came from the work of Paul Bourke which can be reviewed here

We have free and licensed fulldome content from many providers. Below is an overview of our sponsors and licensed content vendors.
Listing of Shows for Public Presentation
This planetarium has received worldwide recognition by being a member of the International Planetarium Society. Fair Lawn High School sits among the worlds recognized planetariums in countries around the globe. (IPS Directory)
Programs
FLHS currently offers Astronomy CP as an elective course where the planetarium is utilized as a resource on a regular basis.
We operate programs for the school district in grades 1, 3 and 5. We also conduct annual programs for the district 7th graders. We host public evening star shows AND can accommodate private groups. If interested in visiting with your group, please contact Mr. Ron Durso, District Science Supervisor at rdurso@fairlawnschools.org.